The Door Balancer
A quick fix in six simple steps!
Step 1: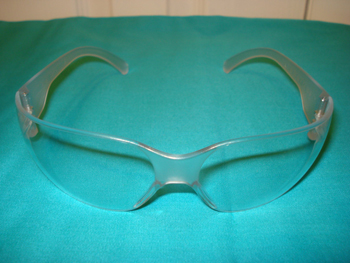 Wear safety goggles.
Step 2: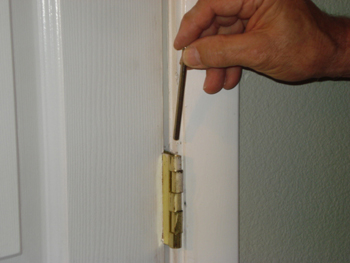 Remove the least conspicuous hinge pin.
Step 3: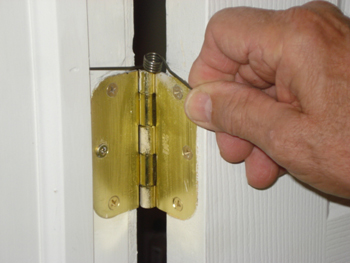 Open door fully.
Step 4: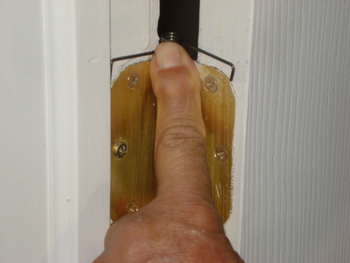 From door jamb side, hold one end of spring, tabs down, and use thumb to slide spring over hinge pin hole.
Step 5: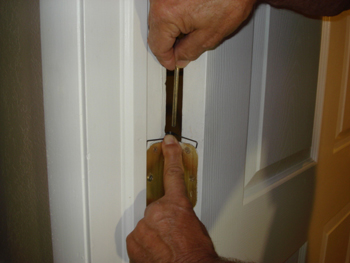 While holding spring, reinstall hinge pin.
Step 6: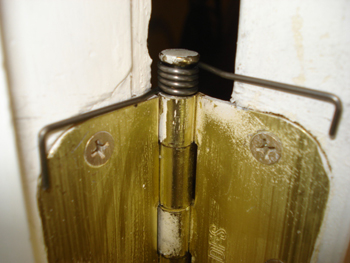 Open and close door five times to set spring.